Bodegas Torre Oria is one company that strives for continuous excellence in their brands and business processes. In an attempt to stay at the vanguard of evolving trends, Torre Oria is constantly studying wine trends in all markets both domestically and internationally.
The fruit of their proactive culture is clearly demonstrated in their successful track record of revenue growth at approximately 20% year after year.
Through research, Torre Oria found that wine styles like the Italian Primitivo were a great success in many European markets.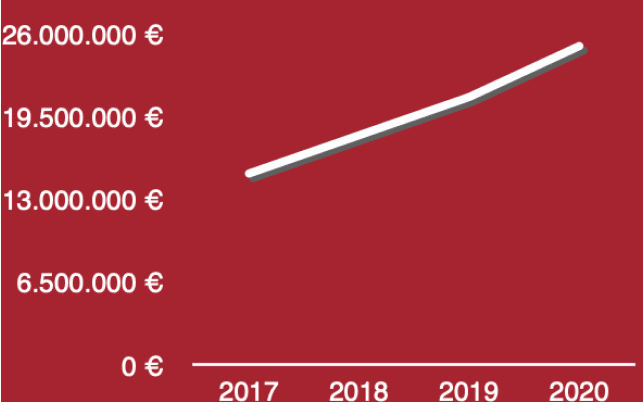 How do you decide exactly on which profile of wine a particular buyer will want? How do you ensure to fill their needs?
To get unique insight, Torre Oria collaborated with Wine Luthier, a tech company dedicated to providing innovative solutions for the wine industry.
They used the innovative Wine Luthier technology WPS, Wine Positioning System, to pinpoint the opportunity in the desired market segment. They bought, tasted and analysed many successful Primitivo wines in order to be able to specify the exact profile with which to go to market.
Development
Once they had the results located on the Wine Luthier WPS and identified the right profile in detail, Torre Oria sourced the best raw material and started creating the blend. They found a plot of the monastrell grape variety from the mountains of Valencia and decided to use this vineyard as the base for their blend. They then aged the wine for several months in oak barrels to provide the complex character and softened tannins, which matched the desired profile on the Wine Luthier WPS.
Wine Luthier WPS technology was used throughout the research phase, the development phase and continues to be used with the finished product in order to ensure consistency in every lot.
Go To Market
By analysing the competitors´ prices, from producers of monastrell wines as well as Italian primitivo wines, they found the average retail price range to be from approximately 6,99 to 8,99 euros for the targeted segment. Therefore, they produced a blend together with the right packaging in order to be competitive and offer a range from approximately 5,99 to 7,99 euros.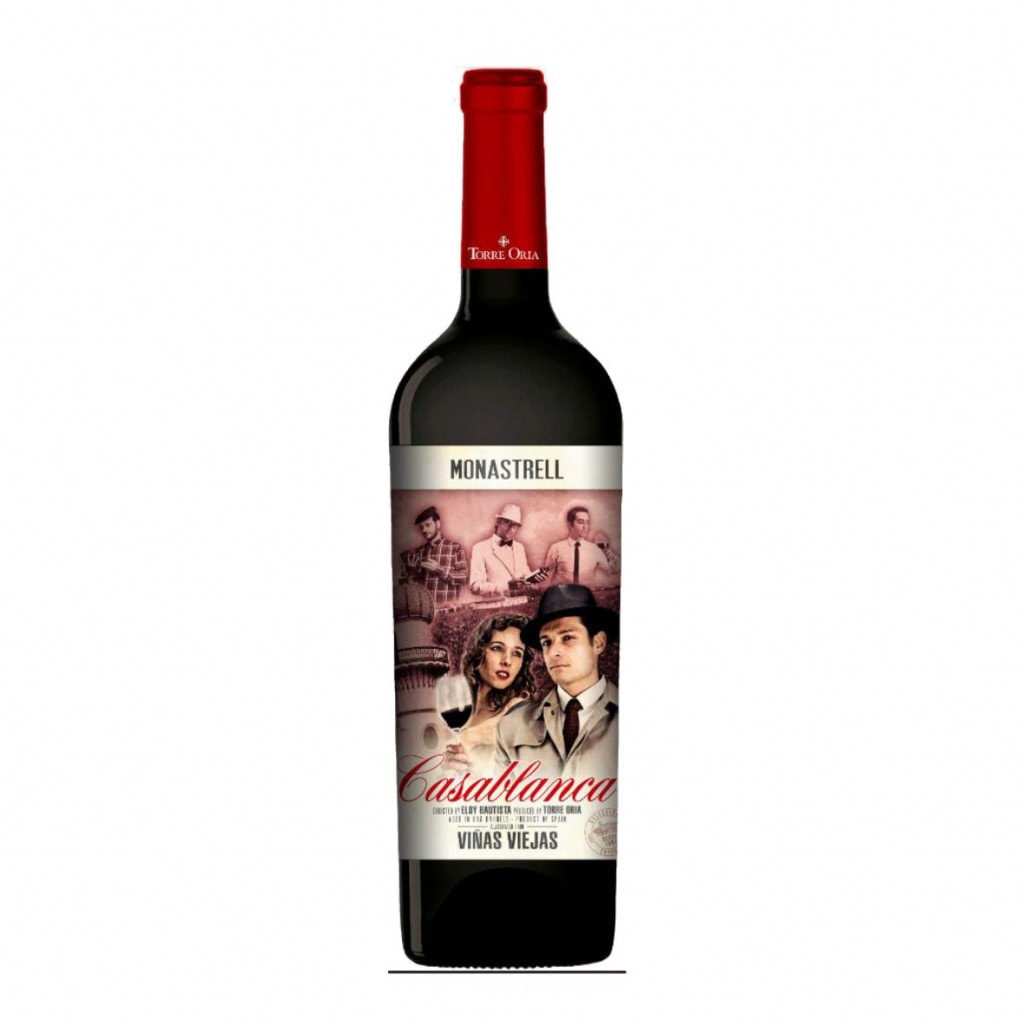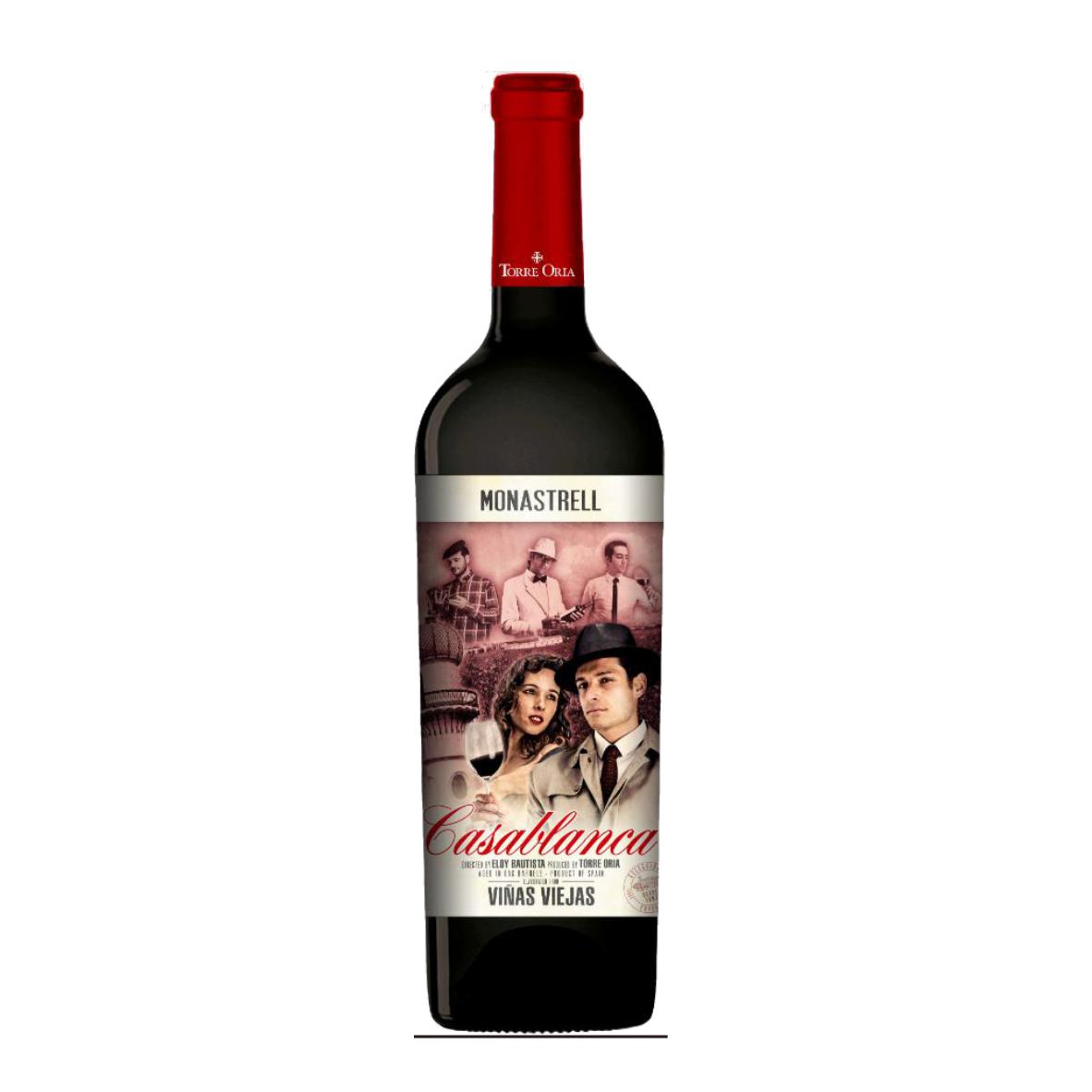 Germany being the main market for Spanish wines was the natural first target market with over 100.000 bottles sold. Since winning a Gold Medal and the Best of Show Valencia at Mundus Vini in 2020, the rate of sales has continued at a steady rate.
This new method for identifying market trends and detailed wine profiles with the Wine Luthier WPS, and continuing collaboration with Wine Luthier led to a very timely research and development phase, wine creation phase and quick commercial success.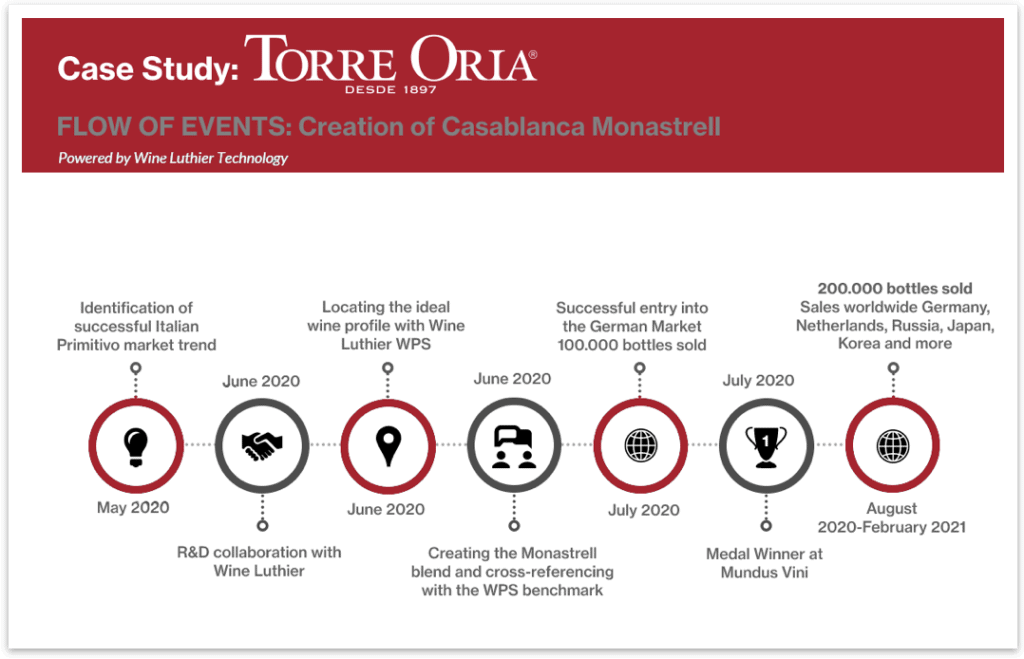 Testimonial
"Bodegas Torre Oria has found a very strong partner to develop its R & D department. Wine Luthier Technology is helping our company to position our brands at a higher level. Being able to fully provide consistency in every bottle we produce and bringing a unique tool to develop tailor-made projects for all our customers internationally, we now have added strength to gain market share and fulfill our ambitious targets ".
Gonzalo Parejo,
Export Director, Bodegas Torre Oria