"Wein-ID" – No more disappointments in the wine glass.
Turning customers into wine discoverers in online sales has its pitfalls. Tasting is not possible, individualized advice is lacking; with unknown wines, the customer feels as if they are being taken for a ride. Most of the time, customers opt for well-known wines. To introduce its customers to new wines online, Hawesko now uses "Wine ID," a system that analyzes online shoppers' tastes based on their orders and gives them recommendations accordingly. The promise is "Never again a disappointment in the wine glass."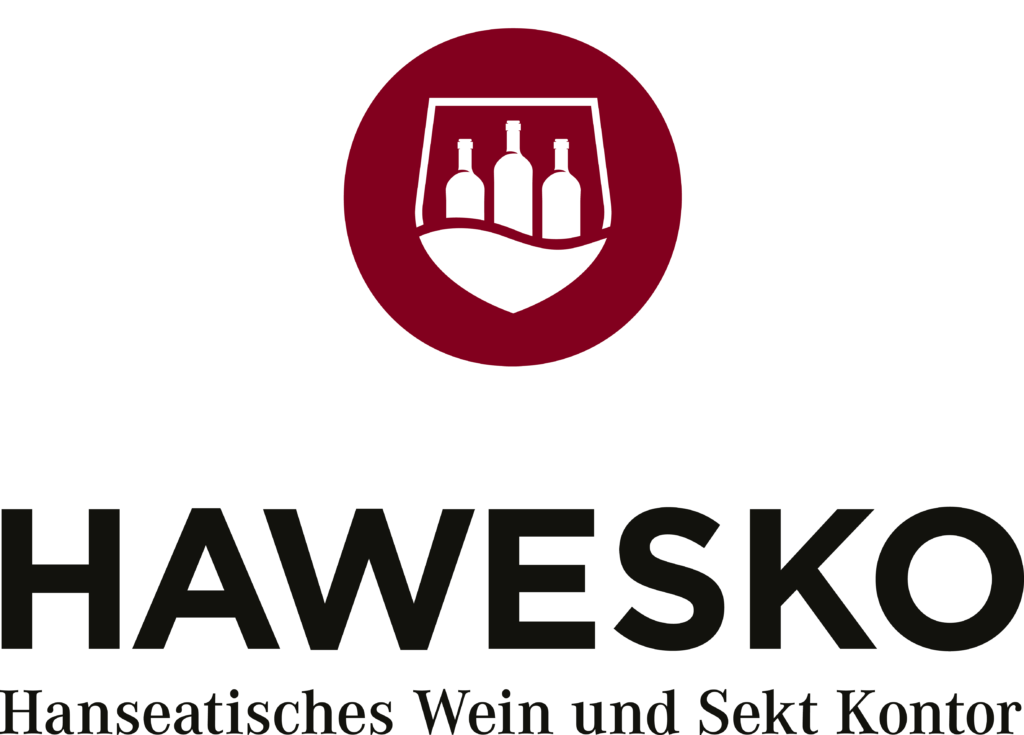 Streaming platforms such as Netflix or Spotify are an example of this system: as soon as the user finishes watching a series or listening to a playlist, the portal's algorithm suggests new titles from an almost infinite portfolio that might also interest him, and with astonishing accuracy. Instead of looking elsewhere, the customer stays tuned. Germany's largest wine merchant, Hamburg-based Hawesko Holding AG, wants to change online wine trading with a similar system. Each customer must disclose his "Wein ID" to the distributor after each order. Based on their preferences, the system searches for personalized recommendations from the more than 5,000 bottles in the Hawesko range. The motto: "Here's your new favorite wine, even if you don't know it yet." In other words, selective consumption. Like the flood of images and music on Netflix and co. the selection of wines available online has grown enormously in recent years. However, this can also overwhelm potential buyers: "We don't want to play the availability game, but choose exactly the right wines for our customers," explains Alex Kim, managing director of Hanseatisches Wein- und SektKontor, Hawesko GmbH, Tornesch. Like film or music preferences, the taste of wine is a very personal thing: red or white? dry or sweet? more intense or lighter? What one person wants in a glass is not necessarily what the other person wants. And vice versa. Taste is non-negotiable, but it can be measured. Alex Kim is convinced of this. To discover the wine he likes and may buy again, the mouthfeel, aromas and style of the wine are decisive. "But the most important thing is undoubtedly the mouthfeel," says Kim. For the past three years, the online retailer has been working on the development of the new recommendation tool "Wine ID". Spanish winemaker Diego Fernández Pons is involved. He has developed a method to analyze the four most important dimensions of the mouthfeel of wines in the laboratory and to measure their strength.
HAWESKO «WINE-ID» EN RESUMEN:

Objetivo: Los clientes deben recibir recomendaciones de vinos en función de sus hábitos de consumo.
¿Cómo funciona? ID: Como Spotify o Netflix.
Identificación: única, como la huella dactilar o el carné de identidad
Inicio del desarrollo: 2019
Colaborador principal: Diego Fernández Pons, de España
Componentes de identificación del vino: sensación en boca por Crisp (acidez), Sweet (dulzor), Mellow (longitud en boca), Grip (sabor corto en boca).
Componentes de identificación del vino en las instalaciones del cliente: evaluaciones propias, pedido de cantidades mayores, reposición múltiple (puntuación de recompra).
Calendario: actualmente se encuentra en fase de lanzamiento y su puesta en marcha está prevista para 2023.
The different characteristics are called "Crisp", "Mellow", "Sweet" and "Grip". The results of each wine are presented in a diamond. Currently, Hawesko has commissioned flavor profiles for 70% of its range according to this scheme. If several of them overlap, the wines can be ranked according to their similarity. But there is a catch: the mouthfeel is not enough to provide individual recommendations on each customer's favorite wine. There are white wines that have a very similar mouthfeel to red wines. However, the aromas of these wines are very different. This can also be observed in wines of the same color. Therefore, the system also takes into account certain aroma categories and the corresponding wine style. Then the customer comes into play: the algorithm compares the profile of previously purchased products with the recorded data of comparable wines in the range and matches them. In this way, Hawesko determines similar wines that should match the current favorite wines, while offering a new wine experience. The target group initially consists of existing customers. Their purchase history, and above all the repurchase rate, i.e. the unit of measurement of how often a wine is reordered, forms the basis of this process.
But how often can real preferences be detected? If a wine is ordered twice, is it like watching an entire season of a series? Alex Kim seems to like the comparison. For him, there are three things crucial to identifying his favorite wines. Firstly: the customers' own ratings; secondly: the quantity quota, i.e. the number of bottles of a wine ordered per order; and thirdly: the repurchase rate. From these factors, a total value is formed that represents the strength of affinity for the wine and, in the case of a high score, precisely identifies the preferred wines. Approximately 620,000 customers have been active on Hawesko.de in the last 24 months. For 400,000 of them, Hawesko has already been able to identify at least one clearly preferred wine.
Of course, everyone's favorite wines are very different. However, most Hawesko customers tend to be a bit reticent about acidity, according to Kim. And a great fondness for sweet, honeyed wines. "We are currently celebrating great success with Pinot Gris, which scores well with slight acidity, and with wines from old vines, which often come across as particularly sweet," explains Hawesko's general manager. The Wine ID will therefore also provide valuable information for the further development of the versatile range in online sales. However, the comparison with Netflix goes too far for Alex Kim: "We reject pseudoscientific marketing claims like, "98 percent to your taste!". The promise 'You'll never have a bad wine experience again' is more appropriate." Hawesko already offers a no-holds-barred taste guarantee. If you don't like a wine at all, you can return it without any problems. The money is refunded. With Wine ID, today's existing right of withdrawal could become a real taste guarantee in the customer's sense. However, at present, Hawesko's Wine ID is still in the so-called "soft launch phase".
Registered customers who order certain wines on a regular basis can already find pre-sorted category pages and drinking tips according to their preferences under the "My recommendations" tab. Thus, individual taste profiles and information on aromas can be found online under the numerous wines that are available directly on the description sheets. It is also possible that the Wine ID will soon be used in the Hawesko Select subscription program. However, prior to the full rollout of Wine ID over the next year, Hawesko is focusing on collecting even more customer data. The accuracy of the comments, for example, in rating wines up to five stars, is especially important at this stage of the project, Kim stresses: "The more customers rate themselves, the better the suggestions will be." Thanks to the feedback, the sender trains its algorithms to improve the accuracy of its predictions.
It is assumed that "wine identification" becomes very personal after all. Alex Kim compares it to a fingerprint. "We are convinced that with this we will further strengthen the relationship with our customers. The feedback is already very positive: "I can try something new, which I might also like. That suits a lot of people. In any case, the market environment seems favorable: many new customers ordered their wines online during the pandemic period and some of the newcomers are sticking around. "The channel has changed dramatically in 2020 and 2021 and has grown both in 18 months and in five years," says Thorsten Hermelink, director of Hawesko Holding. The wine merchant group is present in retail (as Jacques', Wein & Co.), B2B (as Wein Wolf, Ariane Abayan and Grand Cru Select) or e-commerce (Hawesko.de, Wines and WirWinzer) and employs around 1,200 people, according to its own figures. Although e-commerce turnover is down slightly because people are once again shopping away from home, Hermelink remains optimistic: "The good news is that customers acquired in recent years remain loyal to the channel." Thus, Wine ID could help the Hawesko all-rounder offer its customers some added value and thus tie them to the platform. However, the bubble problem persists: the Wine-ID's artificial intelligence only navigates in the comfort zone. It recommends what is similar, it is not for the adventurous who want to try something different. So niche products like a wild red from the slopes of Etna, a Georgian wine fermented in Qvevri or a biodynamic Croatian are only offered to those who like them anyway. Does this have to be a disadvantage? Hawesko wants to perfect the wine experience, but also not overwhelm his customers. "We want to avoid disappointment," stresses Alex Kim. But those who like German white grapes from Burgundy, for example, will also be recommended wines from completely different regions. And perhaps also red wines with a very similar taste. For customers, who thus expand their list of favorite wines, sip by sip, the journey of discovery is potentially endless. Netflix also sends its regards here.
CLEMENS HOFFMANN, WEIN+MARKET