The second edition of the Bodegas Emilio Moro Innovation Award received more than 100 entries and had 5 finalist startups. The winner was chosen by an exceptional jury.
Bodegas Emilio Moro, a benchmark in innovation in the world of wine in our country, has held the second edition of its Innovation Award. The final gala of this competition was held on 7 September in the historic setting of the Refectory of the Monastery of Valbuena, in the heart of Ribera del Duero.
Bodegas Emilio Moro presented its Innovation Award to the startup that stood out among the finalists for presenting a project capable of revolutionising the world of wine. Encore Lab, Foqum Analytics, GreeMko, SREC Solutions and Wine Luthier competed in a final full of talent, in which they presented their best projects. In the end, Wine Luthier won the award thanks to its innovative wine analysis and classification system.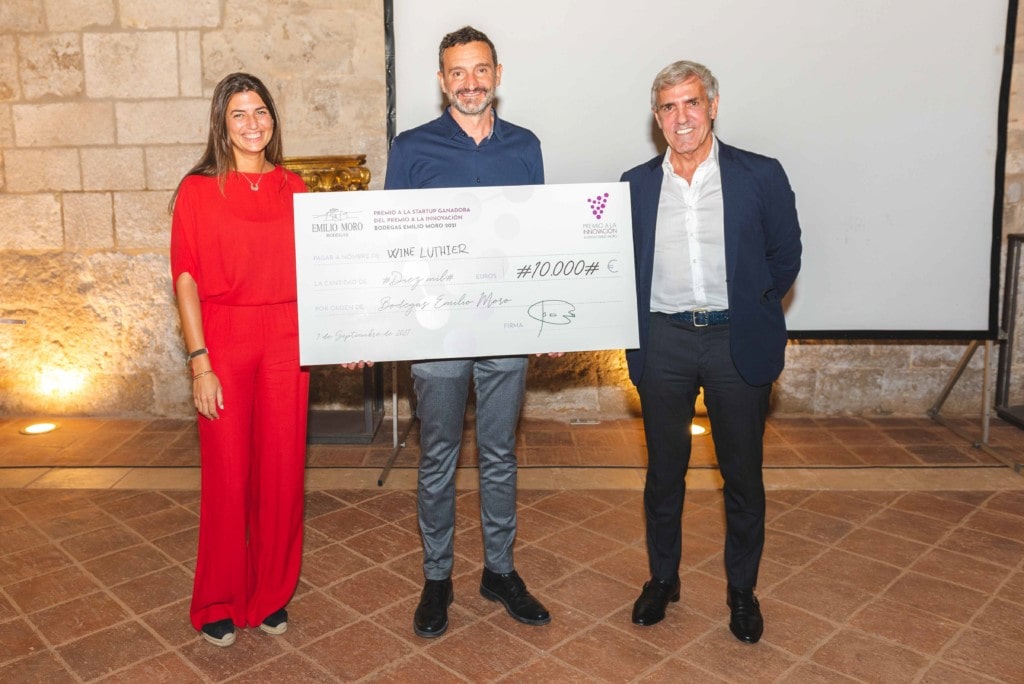 The jury for this edition was made up of leading figures from the world of innovation, entrepreneurship, sustainability and food. The finalists were evaluated by Alejandro Vesga, CEO of Emprendedores magazine; Enrique Orge, General Manager of Grupo Calvo; Juan José Delgado, CEO Move Estrella Galicia Digital; Hugo Scagnetti, CEO of Vertical Green; José Martínez, President of Grupo Martínez; Salva Medina, CEO of Valhalla and Paco Román, President of March RS. In addition, an internal jury also took part, made up of the Innovation and Management Committees of Bodegas Emilio Moro and Ana Clavero and José Moro, General Manager and President of Bodegas Emilio Moro and Bodegas Cepa 21.
To cast their vote, the jury assessed the business model of each startup, their synergies with Bodegas Emilio Moro and the composition, capacity and experience of their team.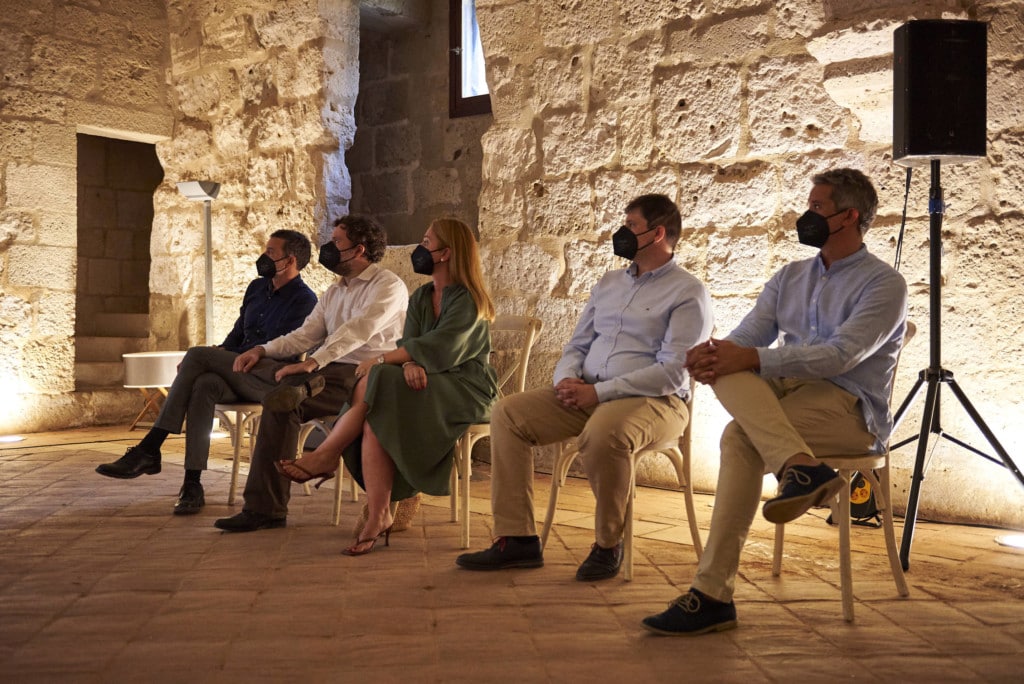 Wine Luthier, drawing the taste of wine
The jury's decision recognised the innovative work of Wine Luthier, as well as the potential of its project, presented in the final by Diego Fernández, CEO and founder of the company. At Wine Luthier we have developed a tool that allows us to classify wines in a completely new way. Based on up to twenty parameters and evaluating acidity, volume in the mouth, sweetness and solidity, we place each wine in our Wine Positioning SystemTM to identify its flavour profile and compare it with the rest of the world's wines.
Bodegas Emilio Moro has opted for our technology which, according to José Moro himself, "will help to build customer loyalty by allowing us to specify much more precisely the type of wine that each profile prefers. The Wine Luthier proposal will also make it easier to use metadata to establish a relationship between soil, climate and wine style".
The technology can be adapted to the winery's activity thanks to the 10,000 euro prize awarded by Bodegas Emilio Moro. In addition, by winning this award, Wine Luthier will be accompanied by Bodegas Emilio Moro for 6 weeks, which will give an important boost to the project.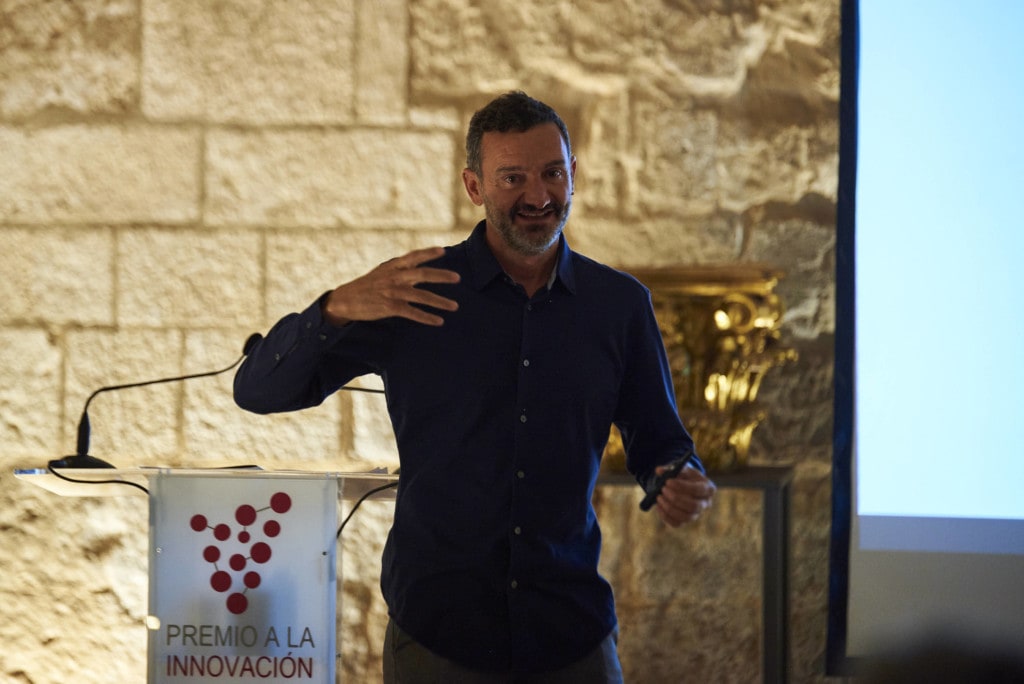 Emilio Moro, a history linked to innovation
Bodegas Emilio Moro, with three generations of winemakers behind it, is a benchmark for innovation in the world of wine. "We know that today's innovation is tomorrow's tradition," says José Moro, president of Bodegas Emilio Moro and Bodegas Cepa 21. Moro believes that a commitment to ideas is essential for success and his experience corroborates this. In fact, José Moro was the first winemaker in history to make it onto the Forbes Spain list of the 100 leading entrepreneurs in innovation.
This recognition is not the only one he has received for his work, as he has also been awarded the Ponce de León prize for Executive of the Year 2020 and the European Gold Medal for Merit in Work 2021. All these awards, far from being a comfort to him, have made Bodegas Emilio Moro even more committed to promoting innovation through its awards. "We wanted to continue with this initiative to highlight the enormous talent we have in Spain," says José Moro.